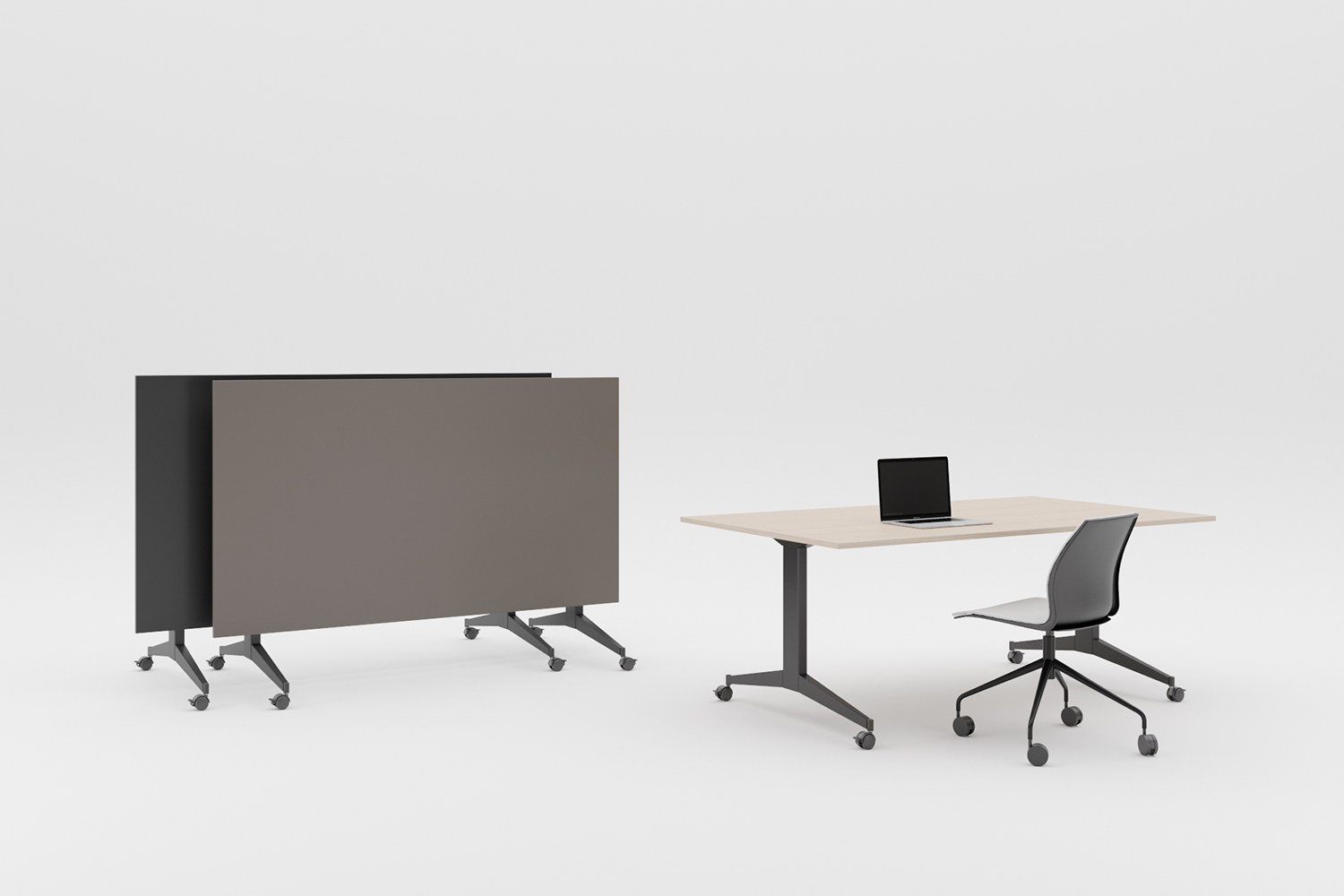 Fast
Meeting tables
Versatility and dynamism for a space in constant movement
Folding meeting table capable of adapting to the needs of a work space that changes day after day.
These meeting tables are characterized by ease and speed of closing / opening, they take up little space when closed, they can be transported easily, they are modular, combinable and can be combined with each other to create different configurations.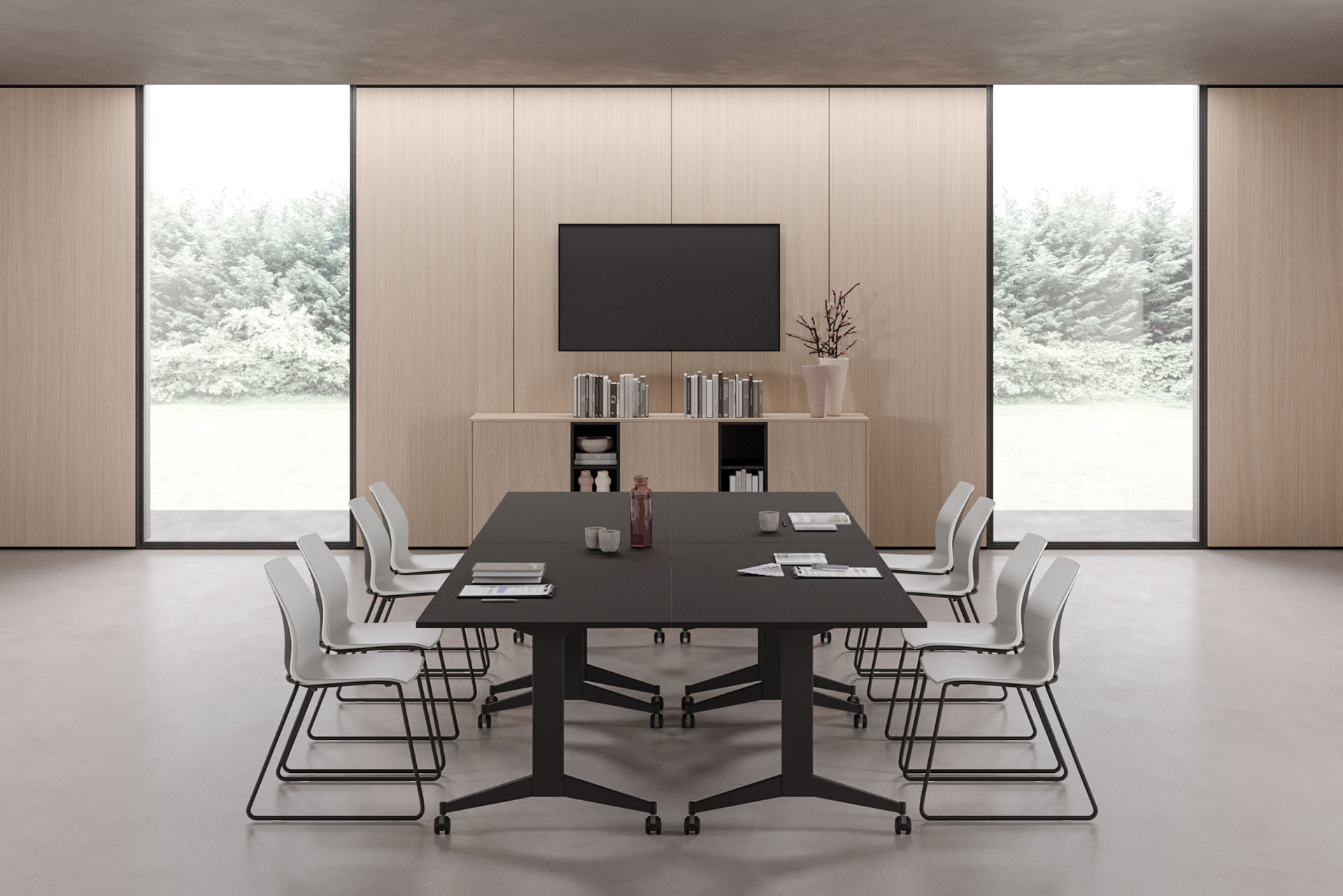 How can we help you?
Request information about this product