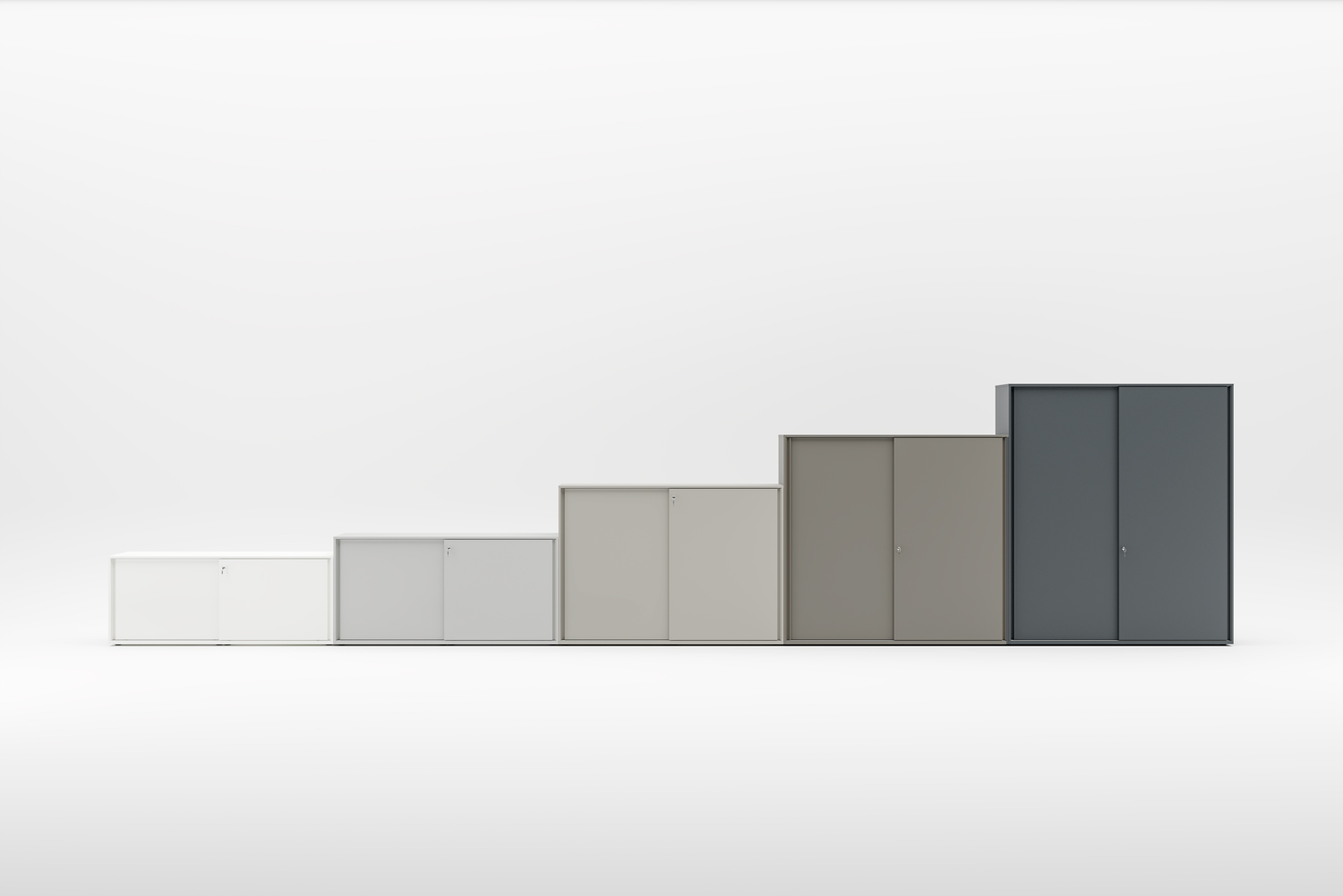 Profslide
Archiving
Modular cabinets with sliding doors, essential shape and great functionality
PROFSLIDE is a system of containers with simple lines and essential shapes with sliding doors. The vast modularity and the great variety of finishes allow customized solutions, suitable not only for the office environment, but also for the home.
They are offered in two depths, five heights and with modules from two to six doors. The elements can be freely combined for wall or center room configurations with finishing backs. The doors are made of wood and you can choose between the numerous shades in melamine, Fenix, lacquer and veneer.
They are characterized by a soft close and a metal groove handle lacquered in the various colors in the catalog, matching or contrasting with the door.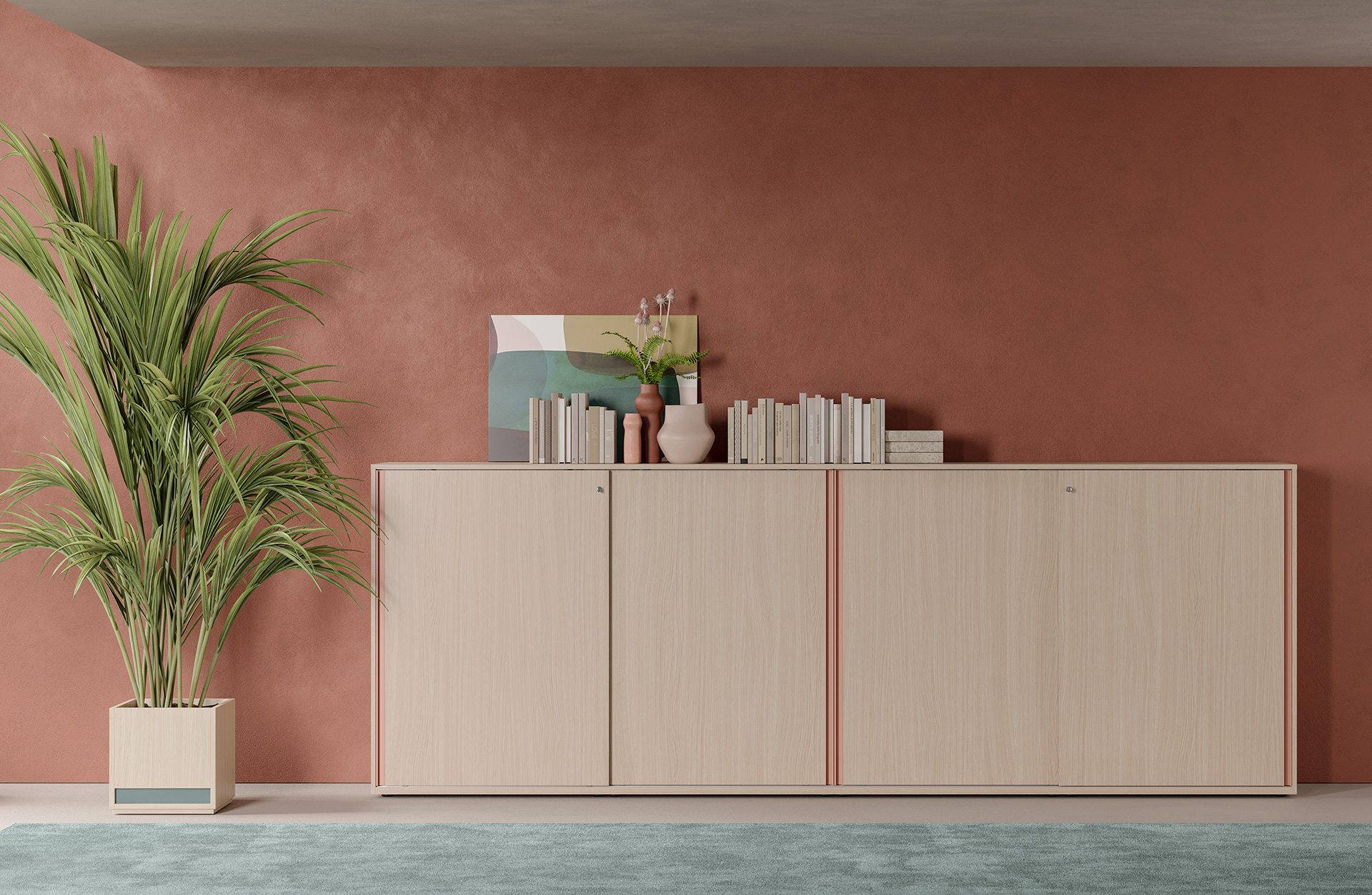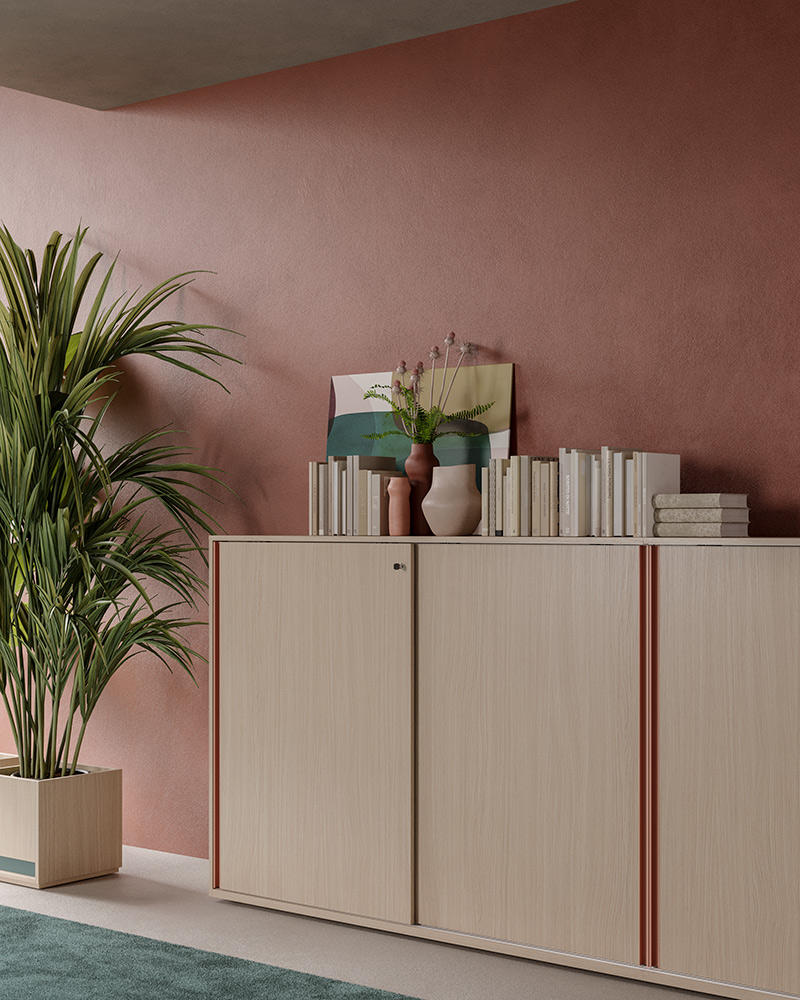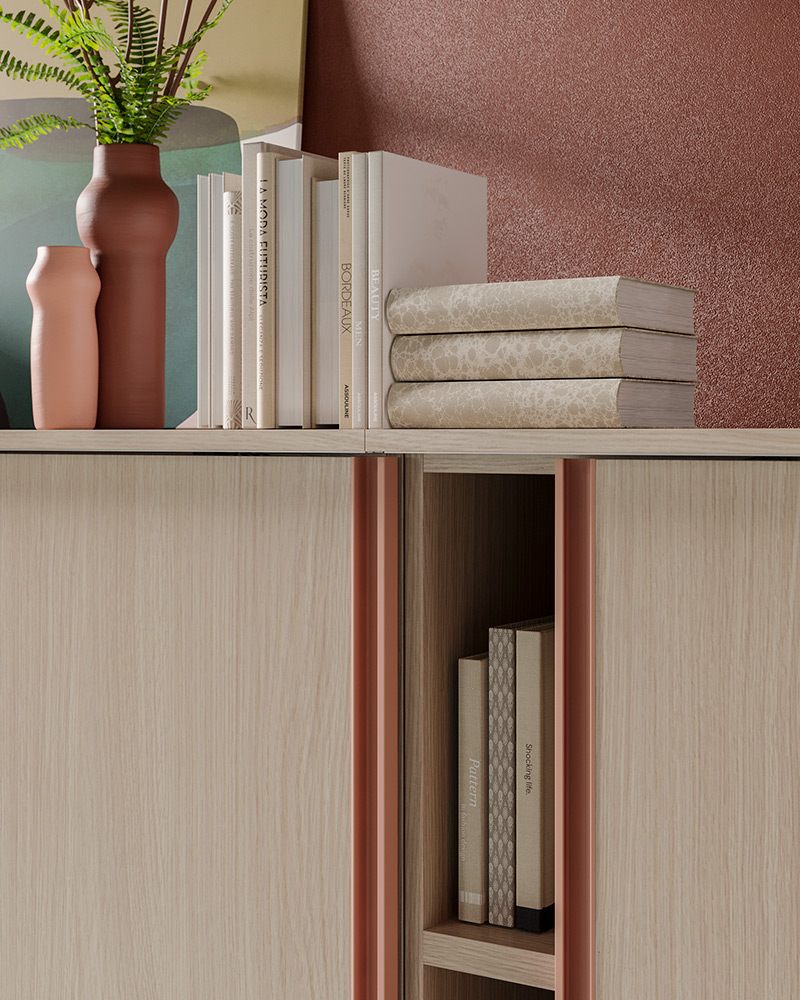 How can we help you?
Request information about this product