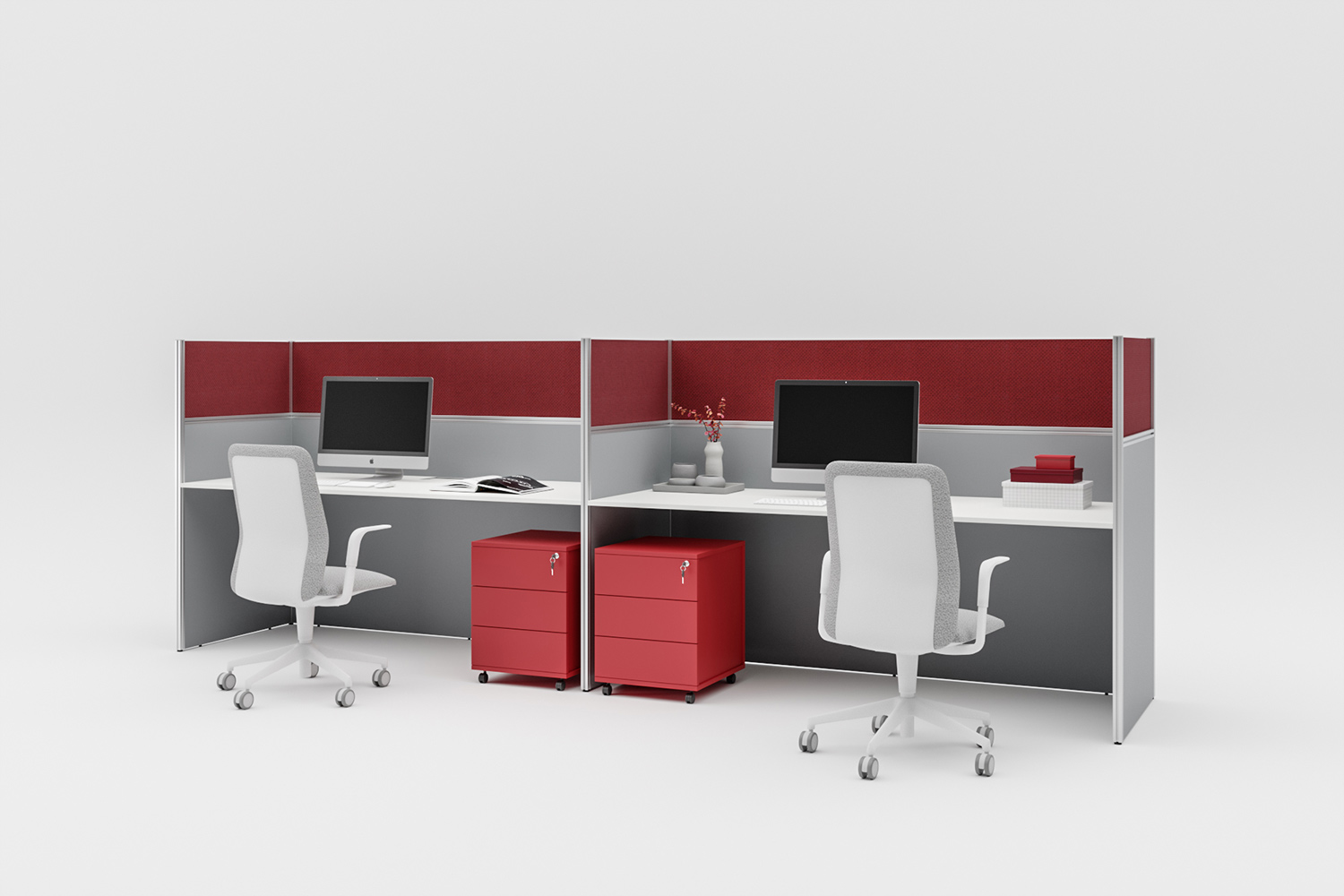 Openspace
Desks
Light partition system for flexible working places
The OPENSPACE partition system gives life to open and reserved places, in constant relationship with each other.
It is defined by simple functional elements, it can grow by degrees following the specific office space demands. Aggregated workstations are created with open and protected configurations for different functional areas, from the secretarial sites to the collective service spaces.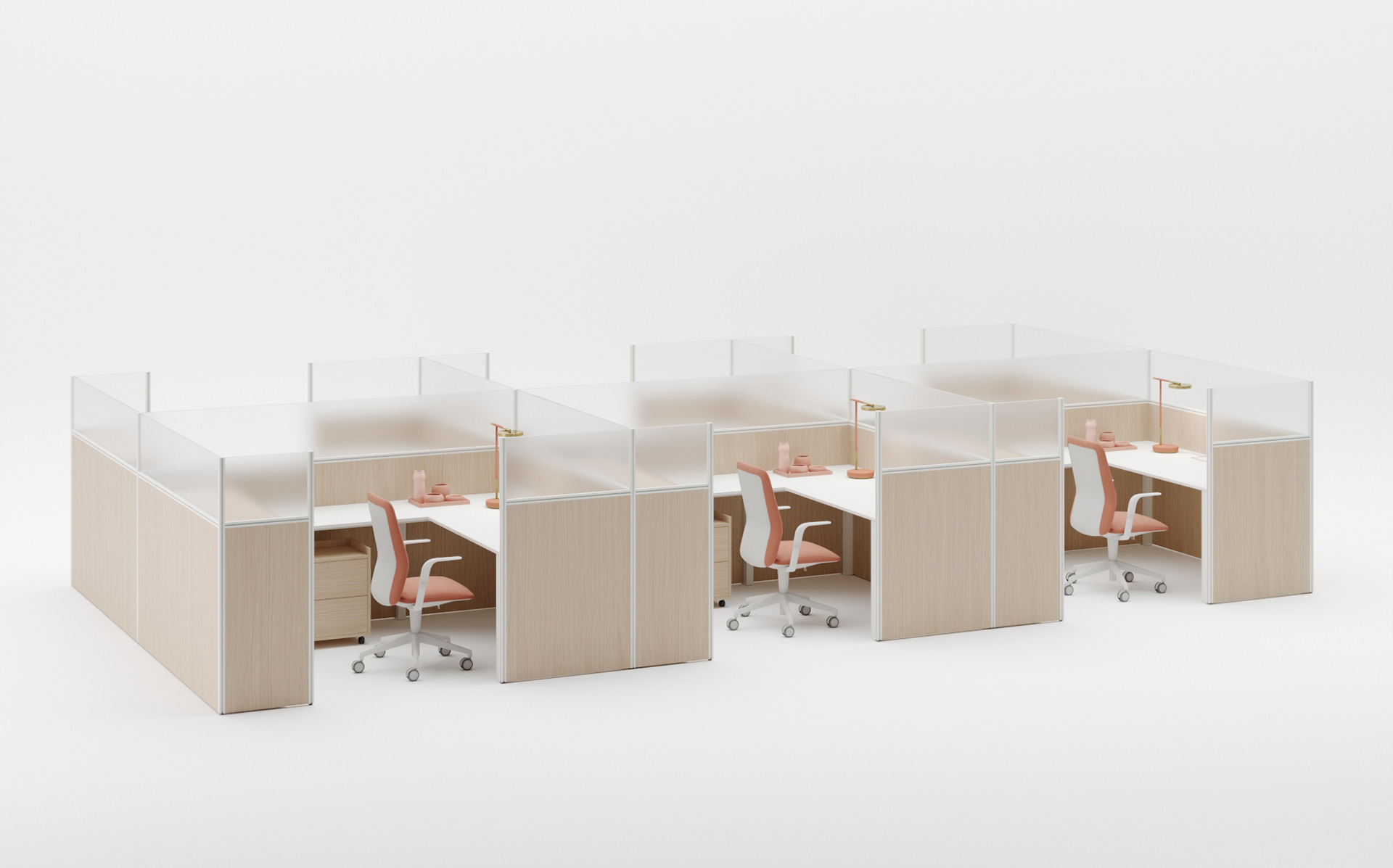 The partitions can be equipped with transparent and matt panels in all of our catalogues finishing and fabric covered for a better acoustic comfort.
How can we help you?
Request information about this product