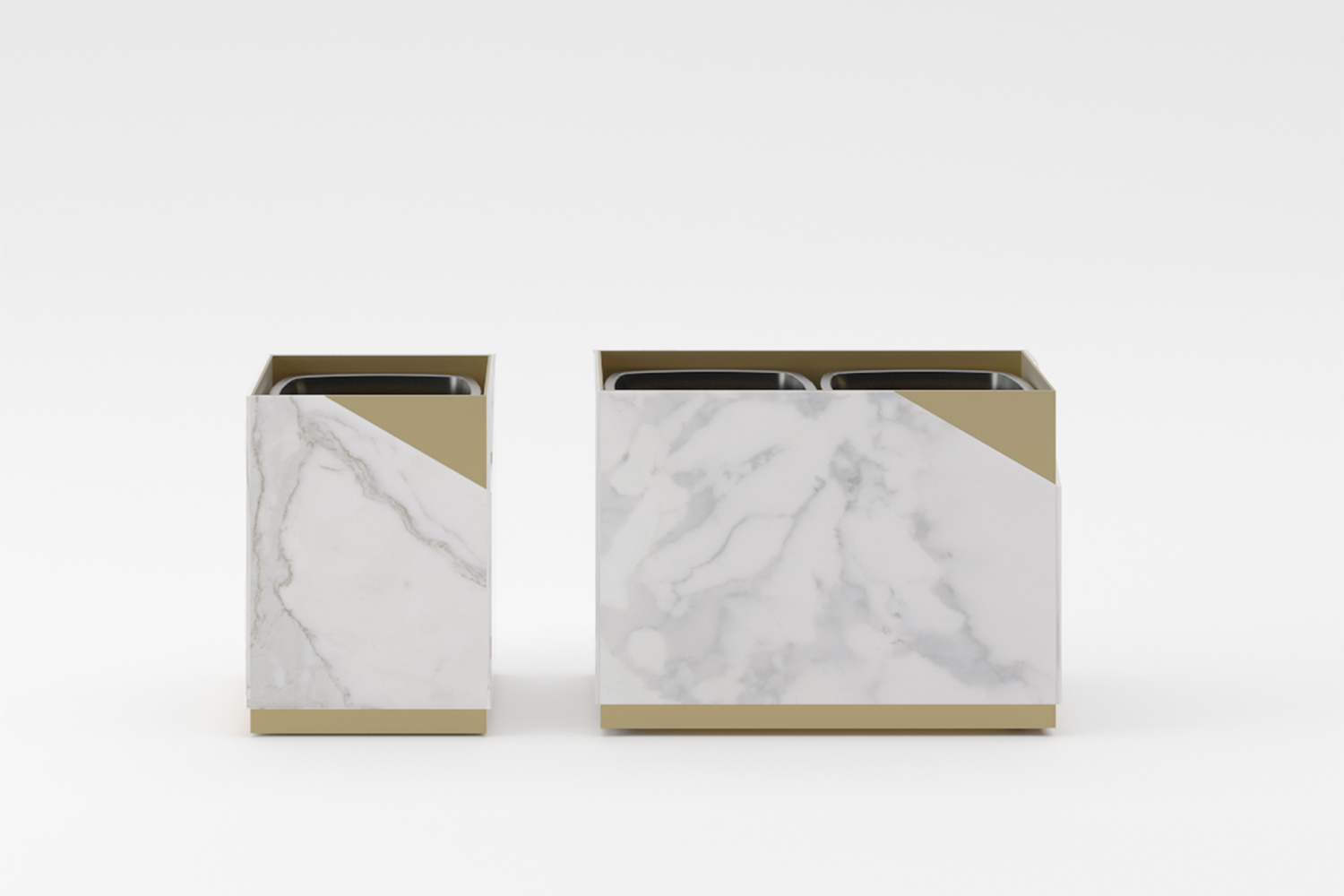 Louise
Complements
Collection of planters, wastepaper and umbrella stand
The WASTEPAPER is available in two sizes as single or double.
Louise is a collection of planters, wastepaper and umbrella stand. Refined and sophisticated, they become genuine interior design accessories, perfect for both work and home environments. The structure is in matt varnished metal in several finishes included in the catalog. The covering is in printed glass or single color, with brilliant or anti touch effect to play tone on tone or in color contrast. To facilitate movement they are equipped with recessed wheels.
How can we help you?
Request information about this product