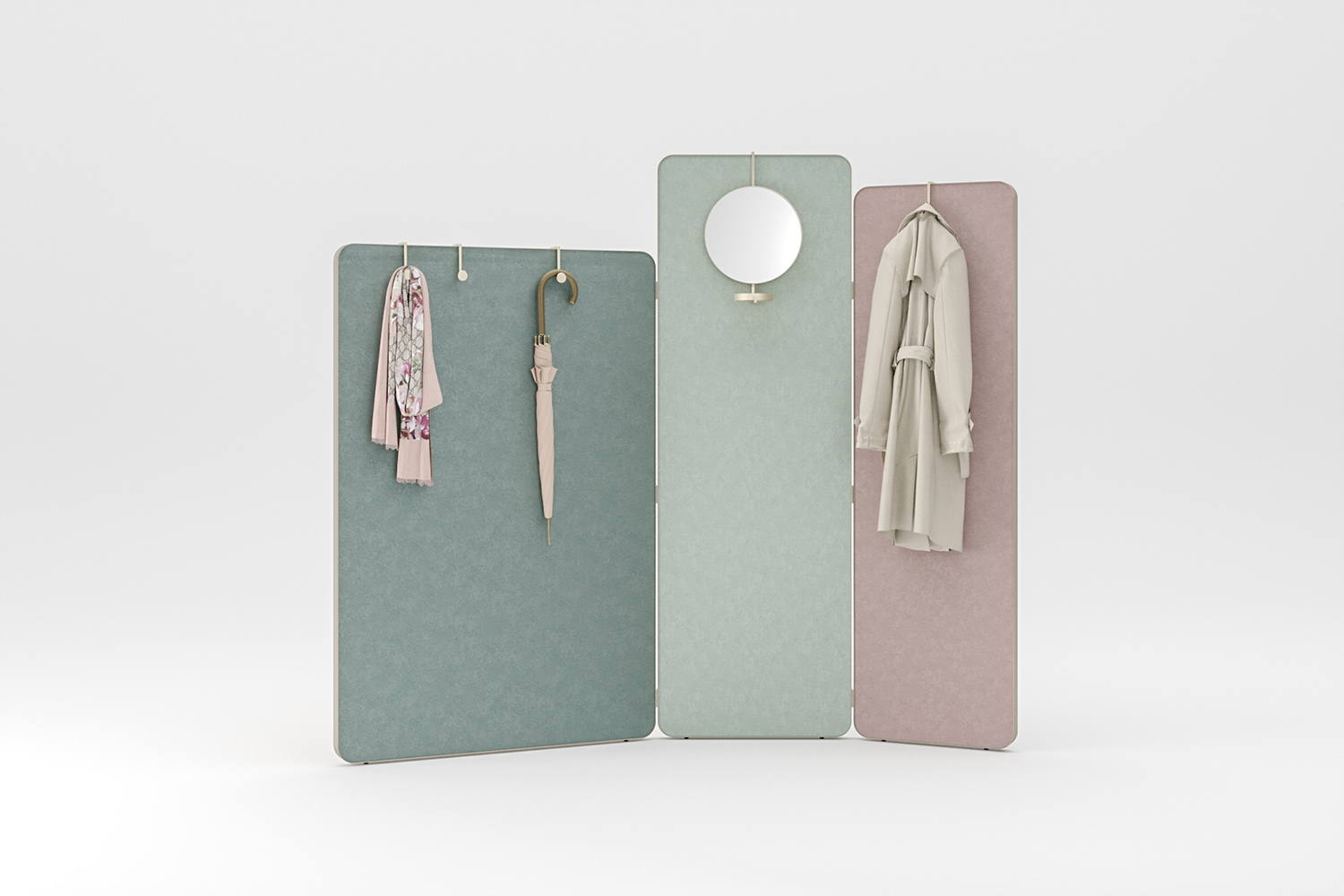 Shade
Complements
Modular screen to guarantee privacy and divide up spaces
Available in three different sizes, the modules consist of a fabric covered wood panel with a refined brushed aluminum or varnished metal finish frame.
The possibilities for customization are vast, thanks to the range of fabrics proposed and different sizes available, enabling multiple modules to be combined to compose the space freely.
How can we help you?
Request information about this product