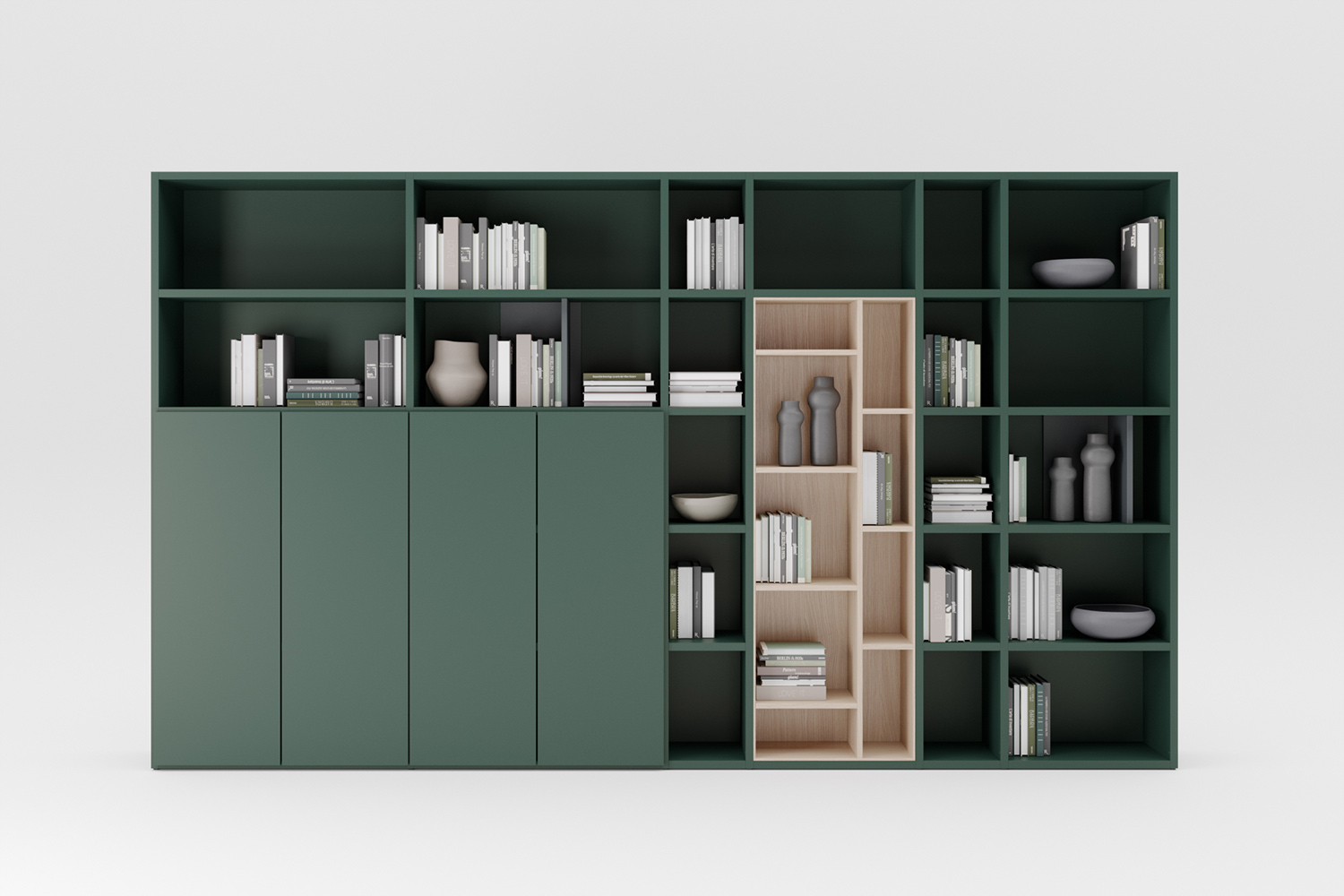 Profcase
Archiving
Bookcase system with maximum freedom of composition
Profcase is a load-bearing bookcase system available in various heights and widths that offers maximum compositional freedom.
It is characterized by 28 mm thick sides and shelves available in melamine or lacquered finish. It includes different types of wooden or glass hinged doors, drawers, open inserts, special TV modules and smart work to organize the space according to your needs. The wide modularity and variety of finishes always allow a personal interpretation of the contemporary office.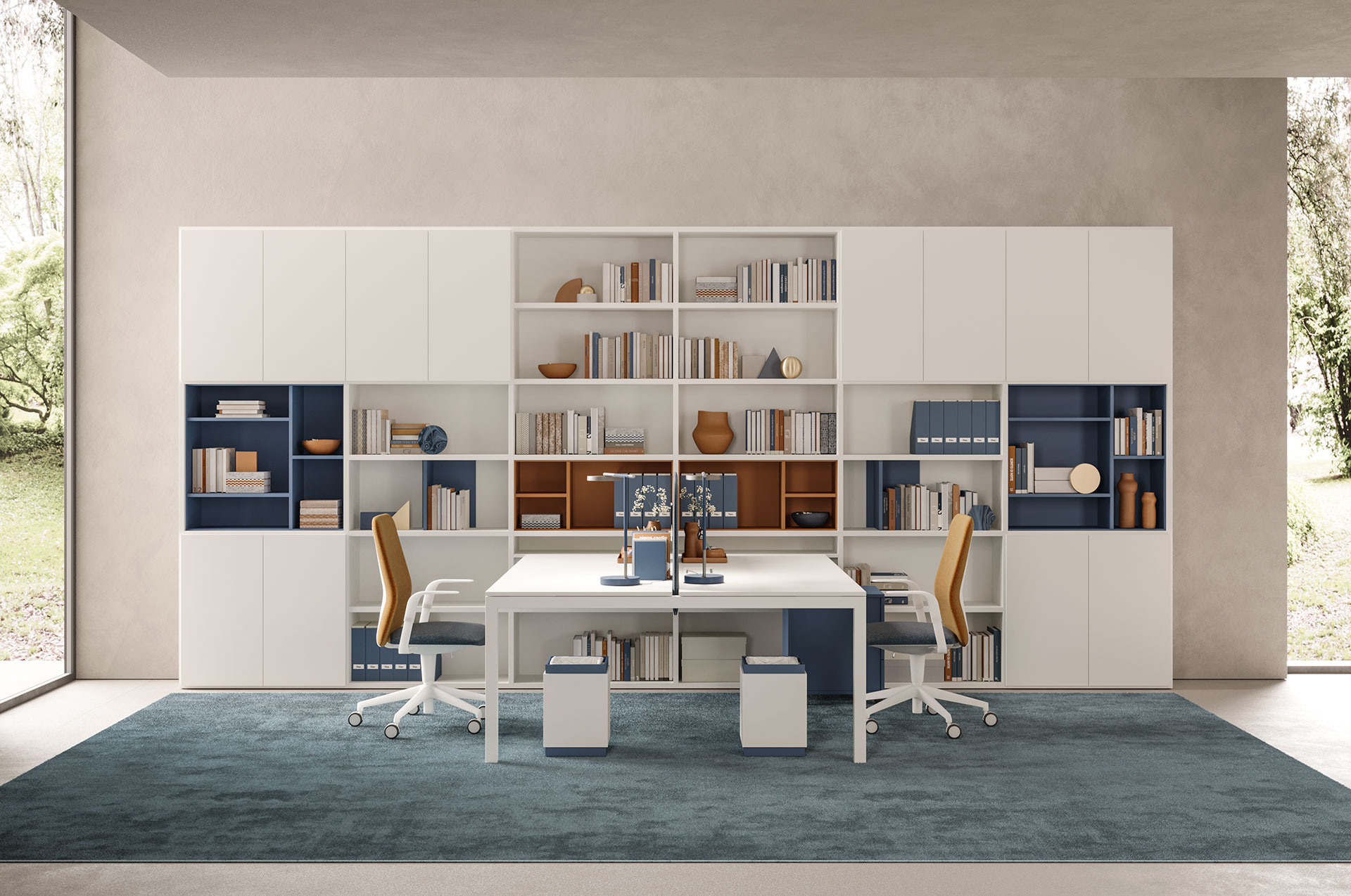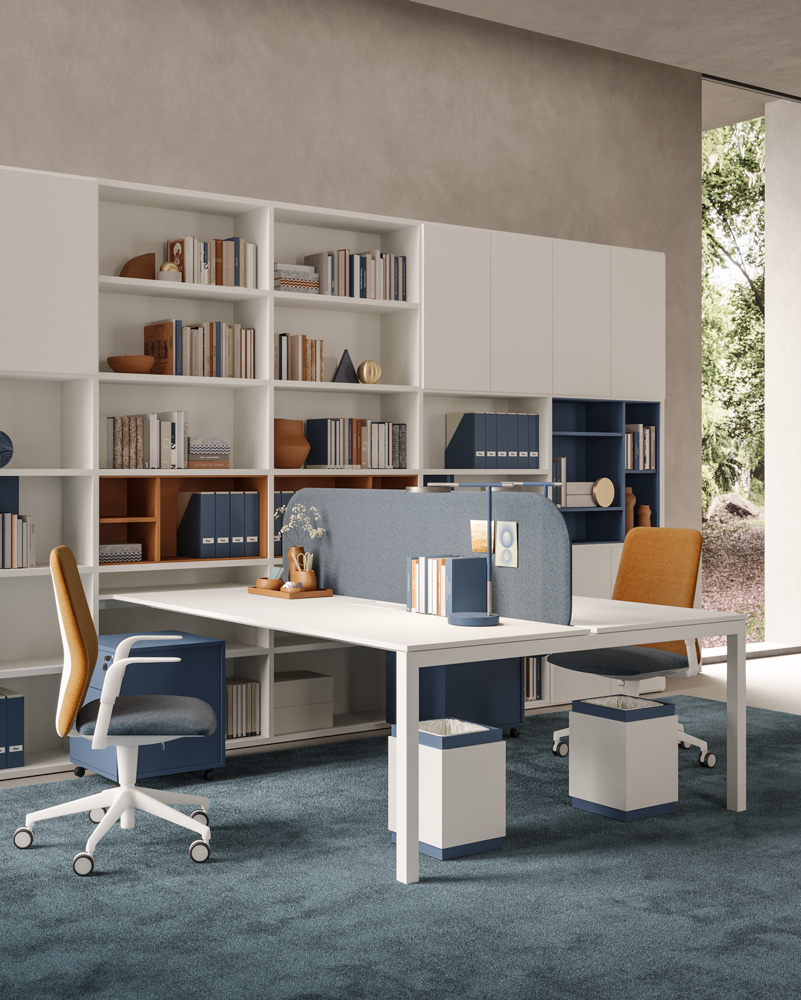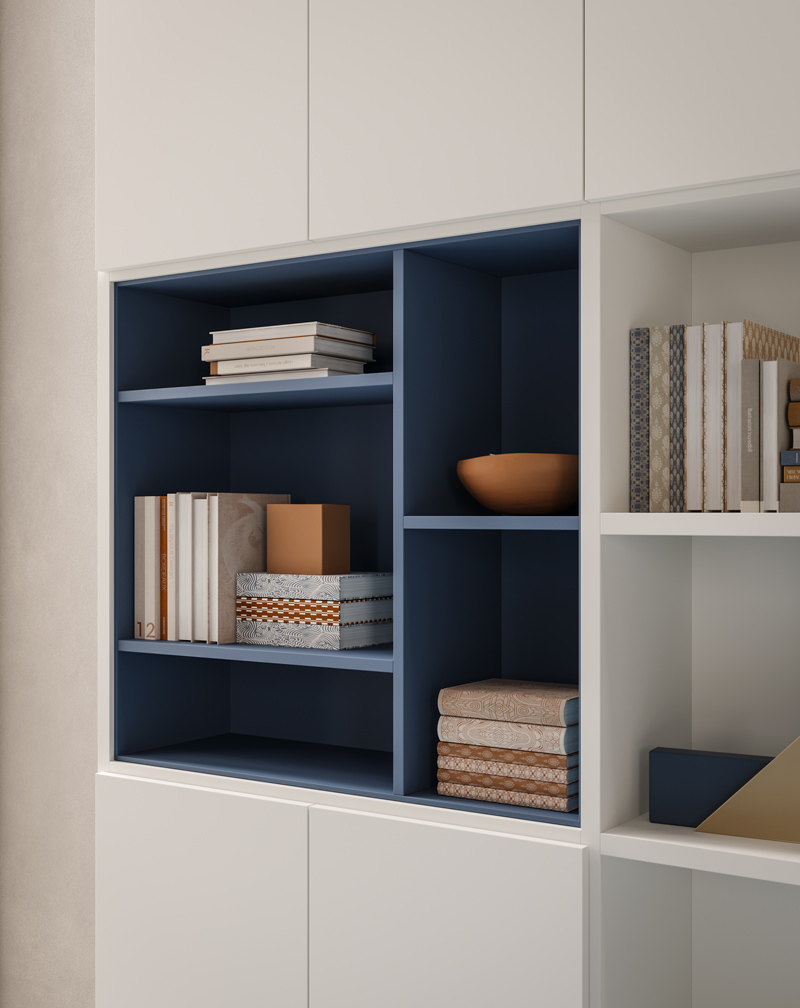 How can we help you?
Request information about this product