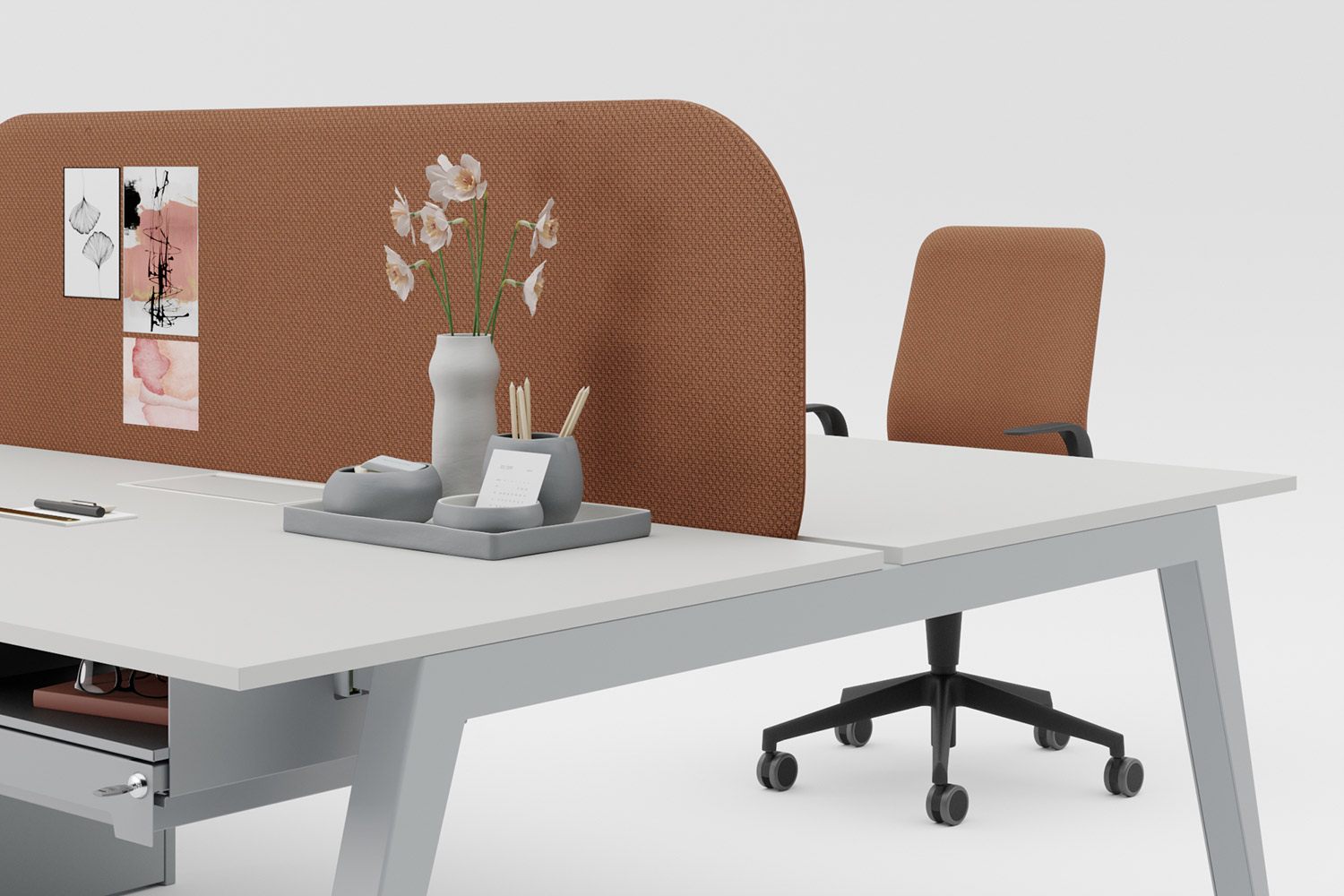 Acoustic Soft fabric
Accessories
Fabric desk divider panels to divide the workstations
Desk divider panels to divide the workstations allowing concentration and privacy.
With their rounded shape and fixed to the top, they are fully upholstered in fabric with sound-absorbing material in a wide selection of colors, to combine aesthetics and functionality. Available in various lengths, they are 454 mm high from the worktop, for a total of 600 mm.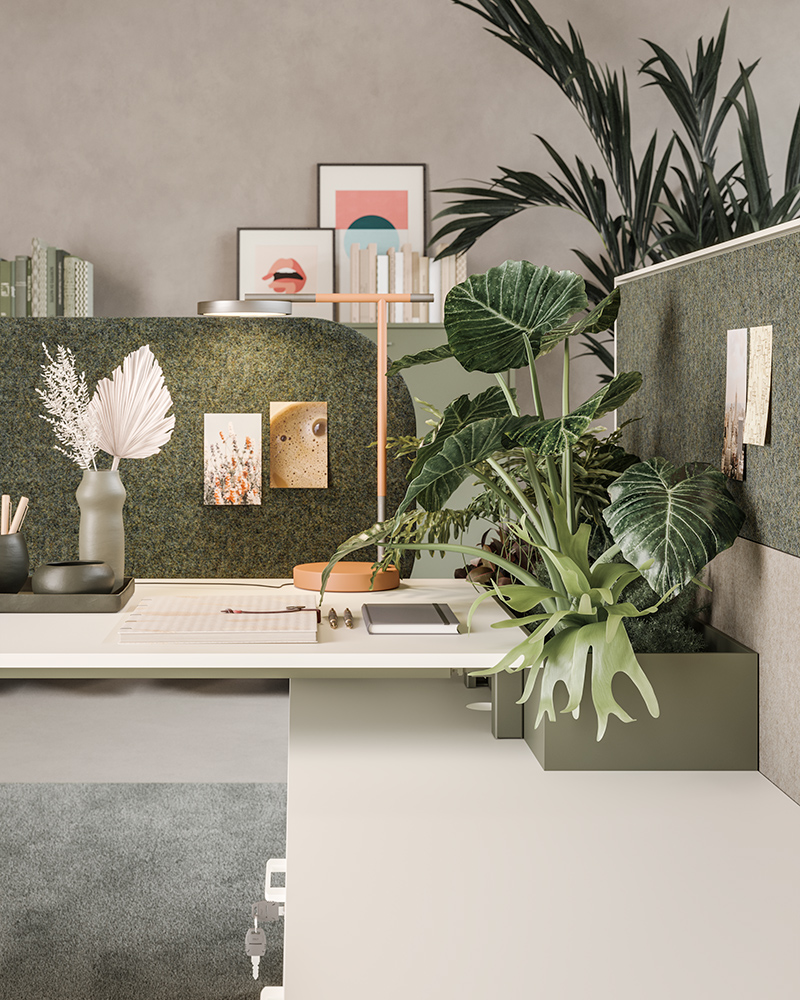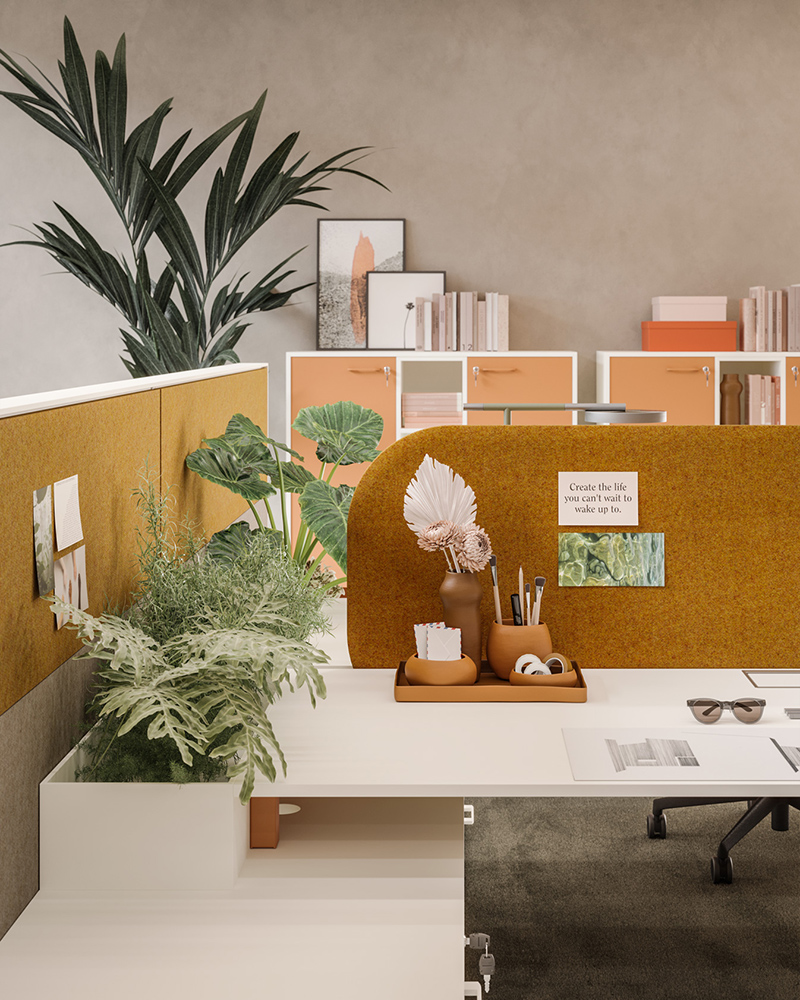 How can we help you?
Request information about this product